08804 - 3m x 6m Gala Shade Pro 50 Gazebo (White)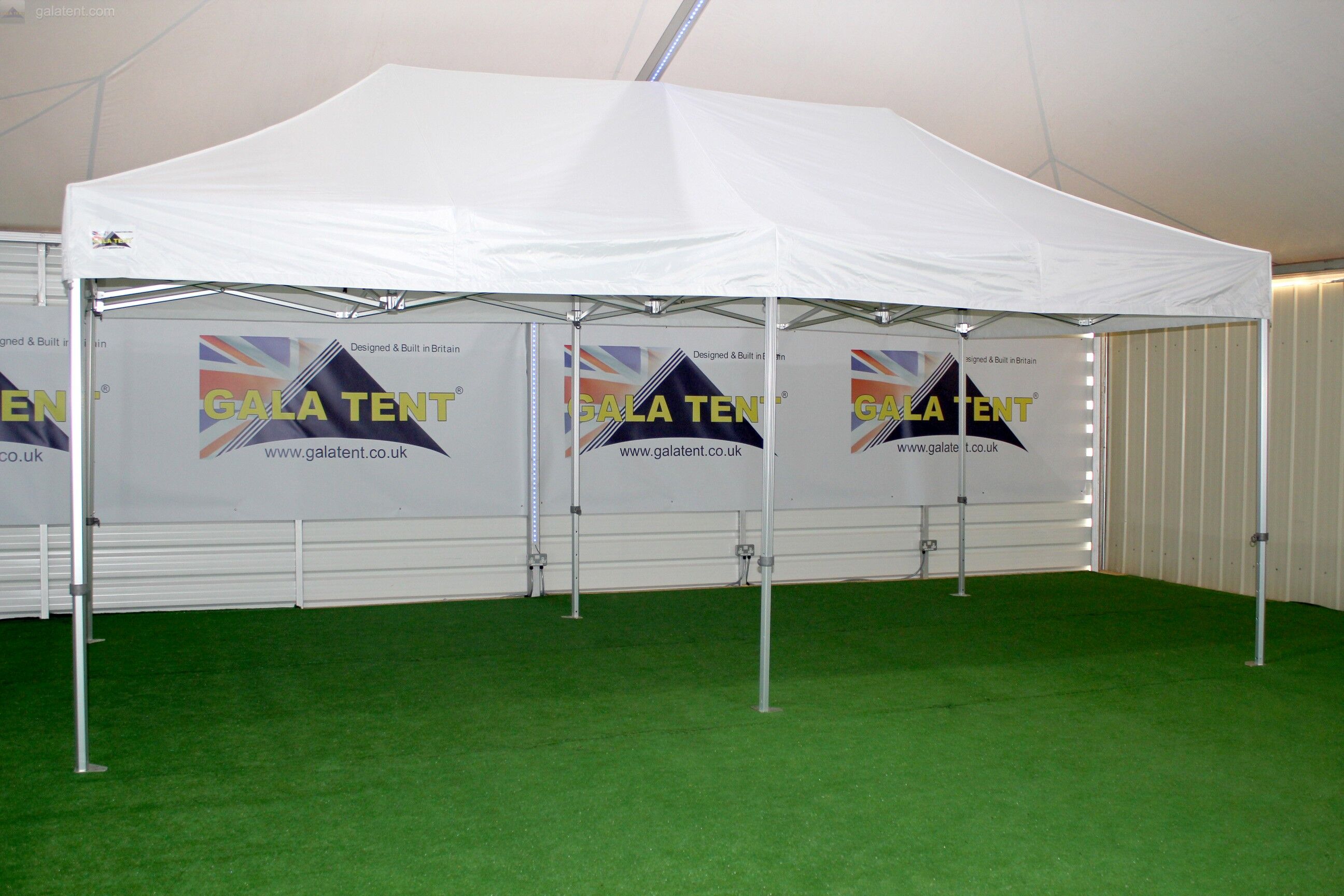 Reviews for 3m x 6m Gala Shade Pro 50 Gazebo (White)
Goodale Allan

2019-7-9
After owning this gazebo for a couple of months, we finally got round to using it up in Snowdonia. The branding was brilliant and the extra touches to the make and style of the tent made it stand out against the purchases from the previous supplier.I would fully recommend Galatent, they were great to deal with too.
Colin Thirlwall

2019-6-17
An excellent, well-made gazebo.
Timothy Horne

2019-2-27
Good service, excellent graphics by gala graphics, all in all a good result.
Neil Kay

2018-3-27
Excellent customer service, excellent quality. I have used other makes but they don't compare to these when it comes to build quality. Delivered next day as promised.would definitely use again and would recommend.
clive jones

2017-5-26
the person who took my order was outstanding the product is well made and should do the job without any problems
Ade Neale

2017-5-20
Very pleased with product. Brilliant service and communication. Very fast delivery. No hesitation to purchase again. Thank you.
robert tams

2016-8-5
A well built gazebo easy to erect particularly like its commanding status when close to other gazebo's and tents
Paul Burgum
Billingham
2016-6-6
Great service and products would definitely use again. Cheers Paul
Matt Smith
Bridgend
2016-5-20
Just to say very happy with the gazebo - had an opportunity to check it out properly last weekend and I'm over the moon with it - very high quality build
Jim Alsop
Mansfield
2016-3-28
I ordered three 6m x 3m Gala Shade Pop up Gazebos after a visit to the showrooms and receiving a comprehensive run down of the Gazebos. A problem with delivery was dealt with professionally and all came good in the end, Thanks.
Nick Gadd
Christchurch
2016-2-10
excellent service, quick and reliable. Sales team are knowledgeable and helpful. The product is as described and so far no complaints. Keep up the good work
Harriet MacArthur
Lancaster
2016-2-6
Excellent, easy to assemble
Mr Michael Rodwell
Surrey
2015-6-16
I have experience of your products and they are of good quality and reasonable value for money, recommended.